Steins:Gate Divergence Meter
What is it?
Steins:Gate Divergence Meter is inspired by the popular Japanese anime Steins:Gate, which follows the journey of a self-proclaimed crazy scientist Rintarou Okabe and his friends as they race to save the world from a certain catastrophic future using their home-made time machine.
The Divergence Meter is the world-line meter made by the future Rintarou to help track the degree of alteration to his initial timeline, the goal is to divert pass 1 degree. This would mean that he has crossed out of the possibility of any ripple effects causing World War 3.
Find out more about Steins:Gate here.
Steins:Gate Divergence Meter Tubes
We have provided customers with the option to choose from 3 types of tubes to go with their Steins:Gate Divergence Meter,
IN-14 (Russian tubes) – Tubes are soldered in
IN-8-2 (Russian tubes) – Tubes are soldered in
NL-5440A (American tubes) – Tubes are plugged in (no soldering required)
With the NL-5440A nixie tube being the closest to the actual Divergence Meter used in the anime. All tubes are 100% authentic brand-new 1990s USSR & American Nixie tubes.
Disclaimer:
While the IN-14 & IN-8-2 tubes will require soldering, the NL-5440A tubes are designed for easy plug-and-play installation. To replace existing American tubes, simply pull out and plug in a new set of tubes to continue, no soldering is required.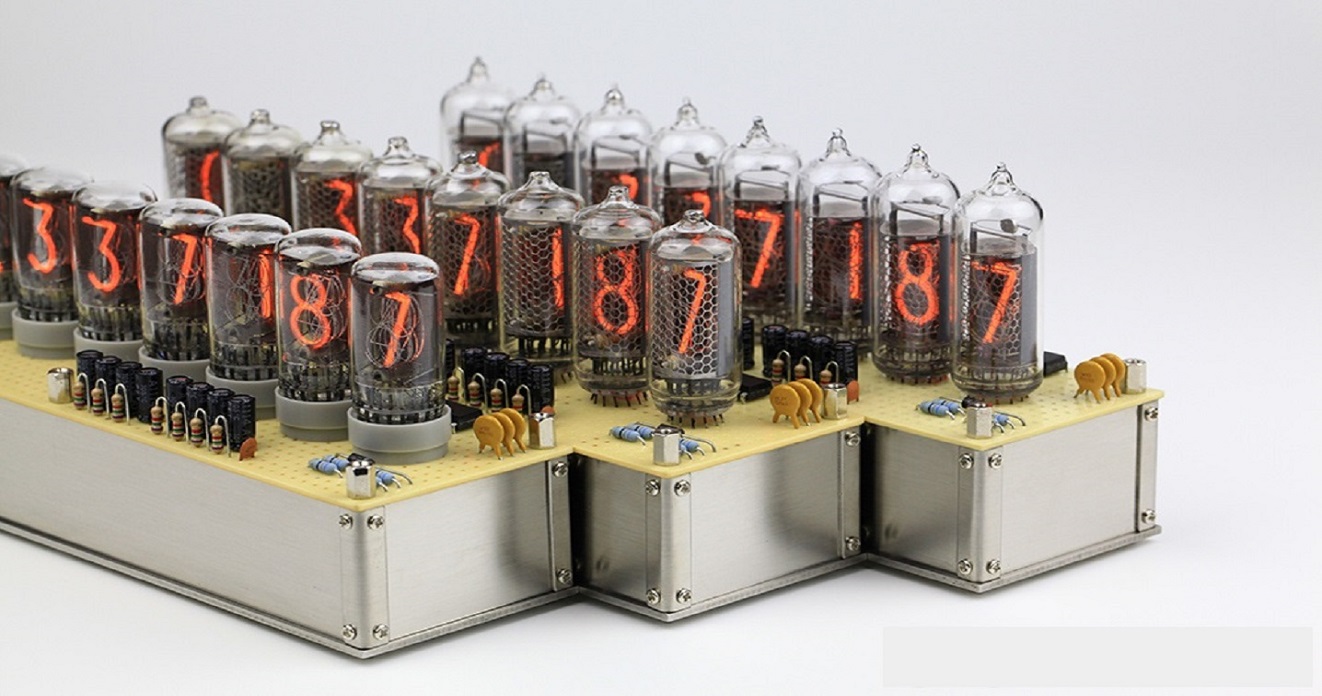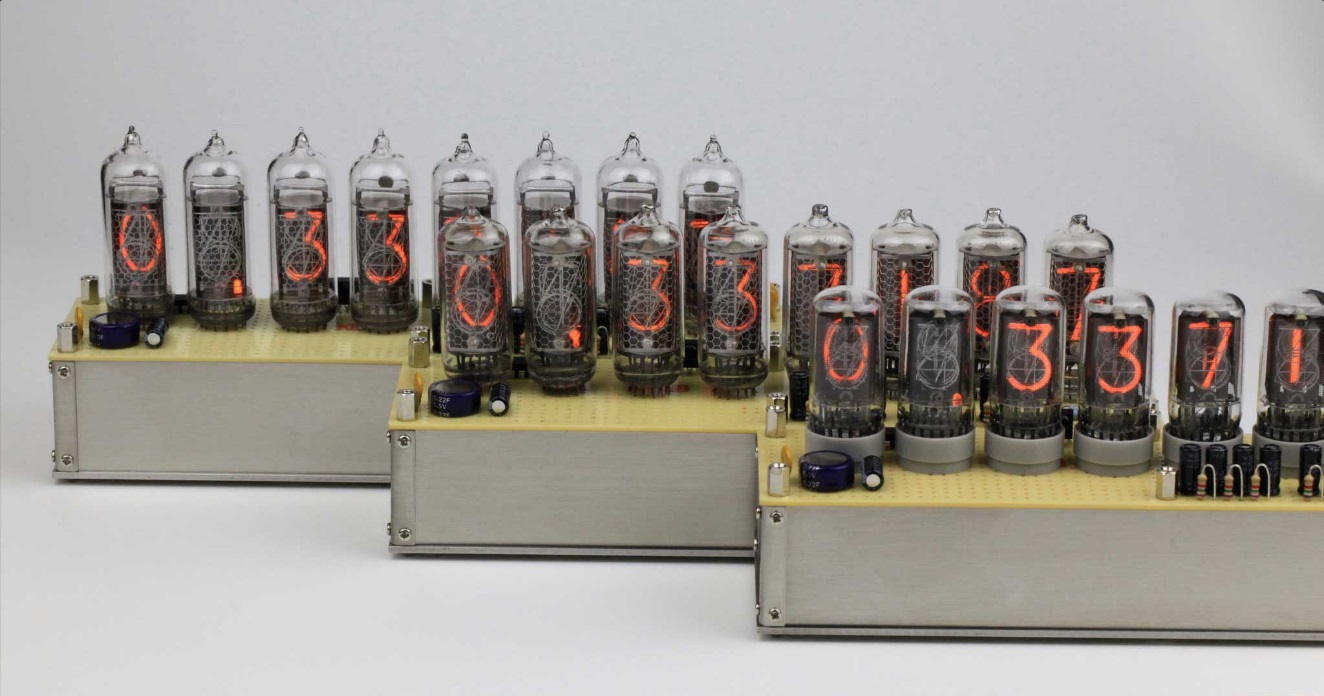 Steins:Gate Divergence Meter Base
The Steins:Gate Divergence Meter is made with Stainless Steel and laser cut to perfection. For the top, we used a customized PVC breadboard to mimic the actual make-shift look from the anime. Every clock comes with its own collector's serial number for authenticity and a base laser engraved with operation features for easy reference.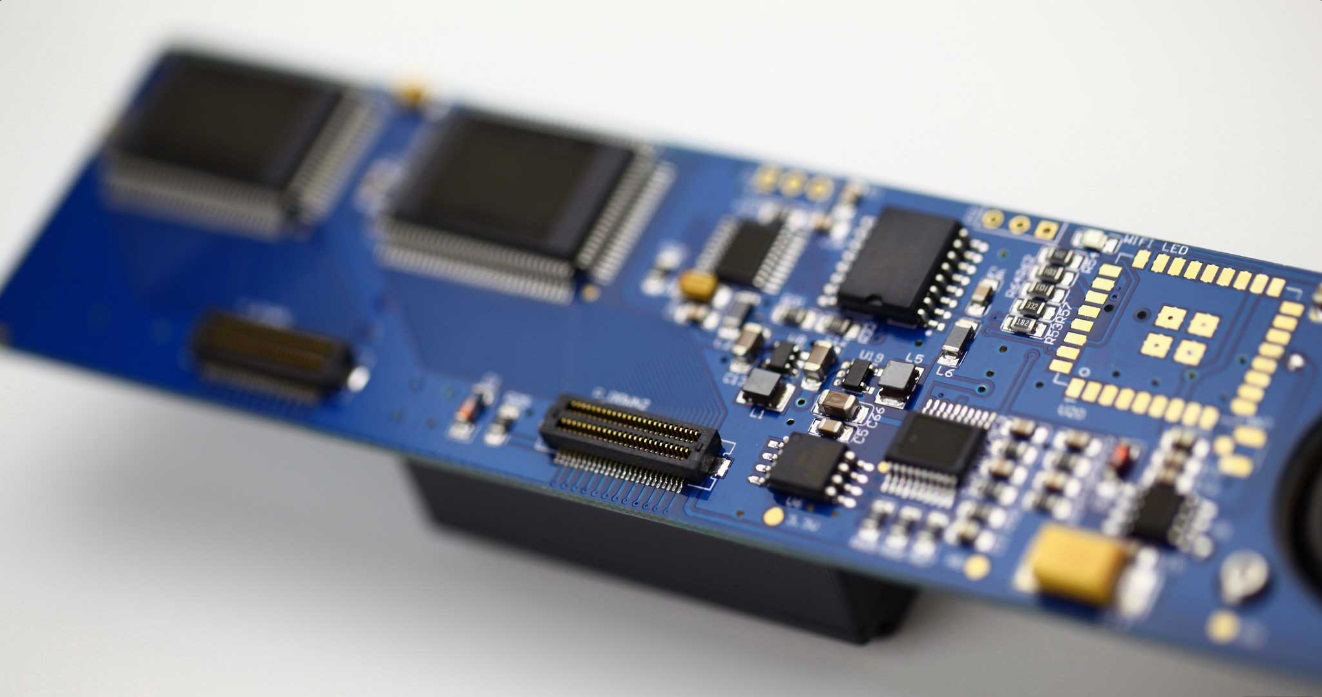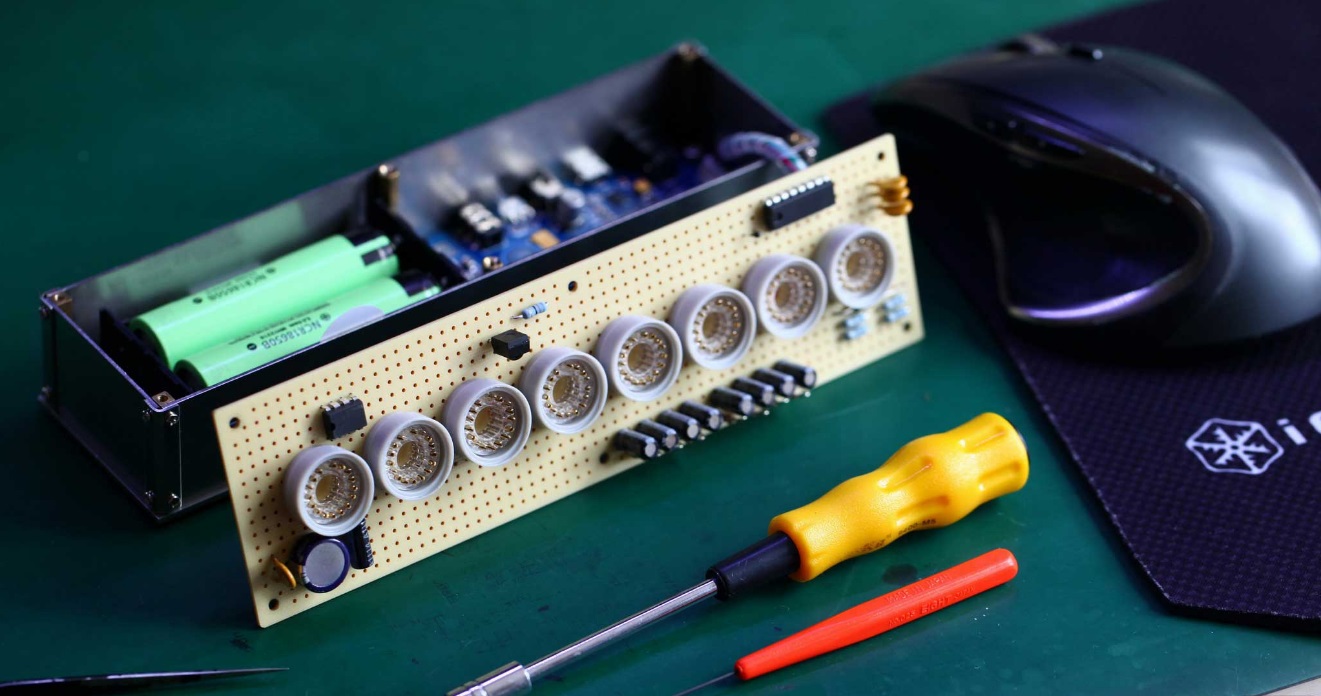 Steins:Gate Divergence Meter Operation
Our Steins:Gate Divergence Meter comes with an Infra-red remote control with adjustable settings. We have updated the firmware to the latest version and if there are updates, you may download it at our website and install the firmware via the USB port located at the back of the meter.

Features
| | |
| --- | --- |
| 1. Real time clock display | With real-time clock display with 2 tubes each showing Hour, Minute & Second. Supports 12-hour format or 24-hour format display, can display with or without the leading 0. |
| 2. Real-time date display | Real-time date display with 2 tubes each showing year, month and day. Supports lunar date display and 4 adjustable display formats: year-month-day, year-day-month, day-month-year, month-day-year |
| 3. Alarm clock function | 4 separate alarms with weekend/weekday function, each alarm can be turned on and off independently |
| 4. Temperature display | Displays indoor temperature, able to display in both °C and °F |
| 5. Voice function | Phonetic chip provides voice time announcement function. Languages include Mandarin, English, German, and Japanese. Time announcement can be set to different intervals |
| 6. Volume adjustment | Comes with 8 levels of volume adjustment. Alarm is independent from this setting and will sound if alarm function is turned on |
| 7. World line rate of change animation | Built-in 10 sets of world line rate change values, which can be modified and stored using the remote control |
| 8. Animated world line change rate | Steins;Gate original animation theme music |
| 9. World Line Change Rate Special Effects Switch | 2 different world line rate change switching effects. |
| 10. Two different time display modes | Divergence meter has a standard time display mode (10.15.20 at 10:15:20 in the evening) and the time-varying time display mode of the world line (1.100520) |
| 11. Four different time display effects | There are four different time display effects: 1. Normal switching 2. Fade in and out 3. Cross breathing 4. Flop display |
| 12. 10 speed special effects display | With 10 different effects switching speeds, you can set the speed of special effects switching according to your preferences. |
| 13. 4 different colons animation special effects | Comes with 4 different interval colon display effects: 1. Two-point left and right breathing flashes 2. Two-point synchronized breathing flashing 3. Double-point constant light 4. Double-point double flash |
| 14. Support GPS satellite synchronization timing | Support for external GPS receivers, band rate can be set to 2400pbs, ​​4800bps and 9600bps to adapt to different band rate GPS receivers. |
| 15. GMT time zone settings | Support GMT time zone setting. After setting, the system can automatically convert local time according to satellite synchronous timing signal. |
| 16. Time switch setting | Automatic power on and off and the display can be turned on or off automatically. Adjustable in settings |
Technical Specifications
Nixie Tubes
EDGE edition: NL-5440A made in USA
Plus edition: IN-8-2 made in Soviet Union
Pro edition: IN-14 made in Soviet Union
Power Input
Micro-USB or DC(3.5mm/1.35mm)
Voltage of Micro-USB Input
5V DC
DC Input Voltage
5V DC
Operation Current
900mA Max (for display only)
Max 1000mA (for charging only)
Max 1900mA (for display and charging)
Built-in battery
2pcs Panasonic NCR18650B (capacity 6800mAh)
Working time 8-10 hours
Fully charged time 6 hours
GPS Requirement
TTL port, 2400-9600bps, 3.5mm headset plug
Dimensions
Base 190mm(L) x 50mm(W) x 35mm(H)
Height of Nixie tubes 55mm, diameter 19mm
Housing Material
Stainless steel
Operating temperature
0℃ to 60℃ (32℉ to 140℉)
Weight
600g (Only Divergence Meter)
1200g (Complete packaging)
Each Set Contains:
1 x Steins:Gate Divergence Meter, including your choice of Nixie tubes;
2 Built-in Panasonic NCR18650B 3400mAh lithium battery;
Dedicated infrared remote control;
Original Toshiba 2A high current USB power adapter;
Original LG One MicroUSB cable;
USB-DC fast charging cable
Download Instruction Manual after your purchase in the "order confirmation" page, or simply log into your account and download from "Downloads" at your convenience.
Discover our other Nixie Creations here. Contact us here if you have any questions regarding our Divergence Meters.