Energy Pillar VFD IV-18 Clock
The history
Energy Pillar VFD IV-18 Clock was first brought to life by British Nixie Tube enthusiast, Konstantin. We were totally in love with the metallic finish black & silver finish, hence, in 2011, our designer, Mr. Yan, set forth to design our energy pillar IV-18 VFD clock.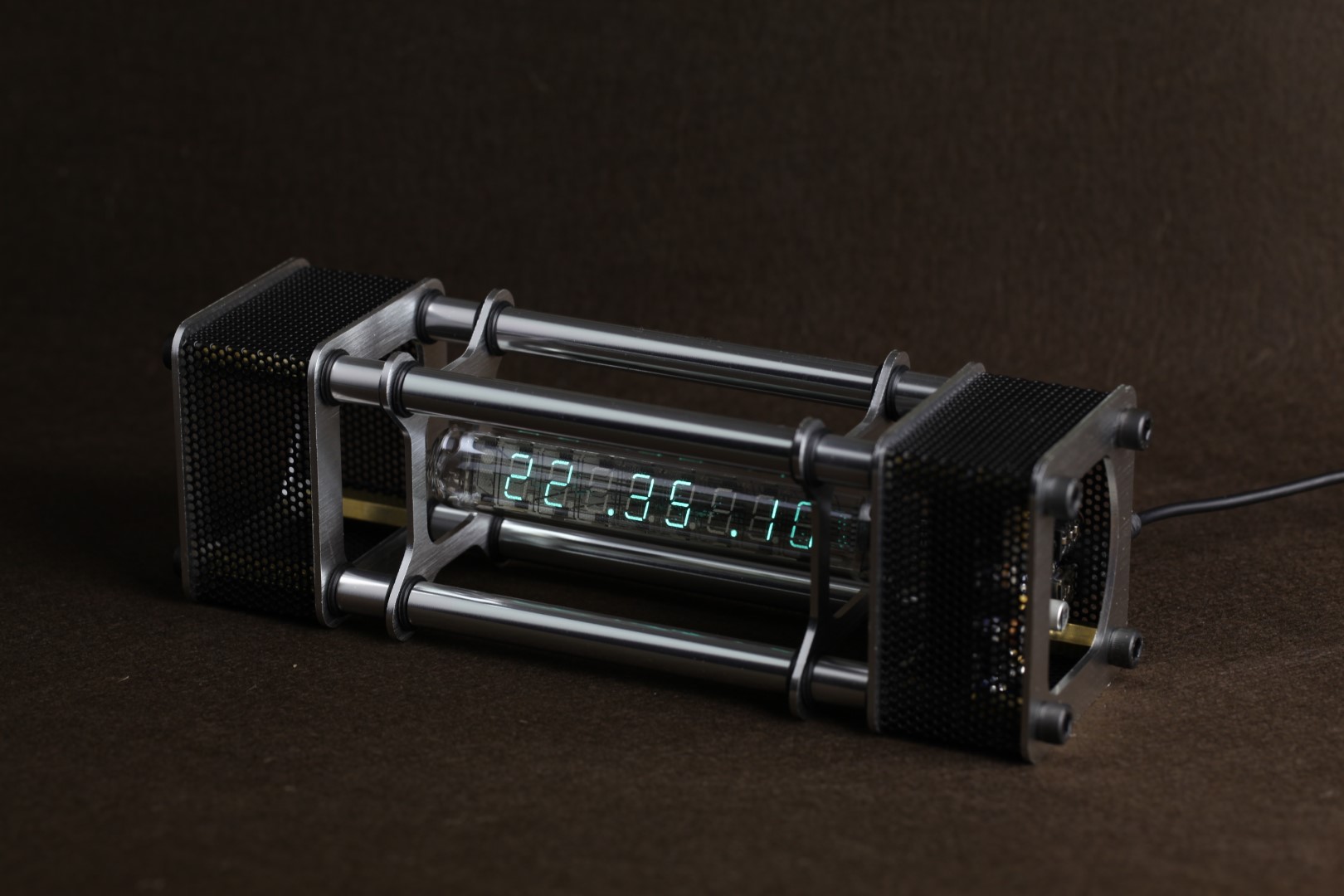 What is it?
The Energy Pillar IV-18 VFD Nixie Clock features the authentic Russian IV-18 VFD tubes produced in the 1980s to 1990s. Like our many other designs, the Energy Pillar is encased in quality metal finish and is packed with features including auto-brightness, sleep function, countdown timer & alarm clock functions. The clock comes with an Infrared remote control as well.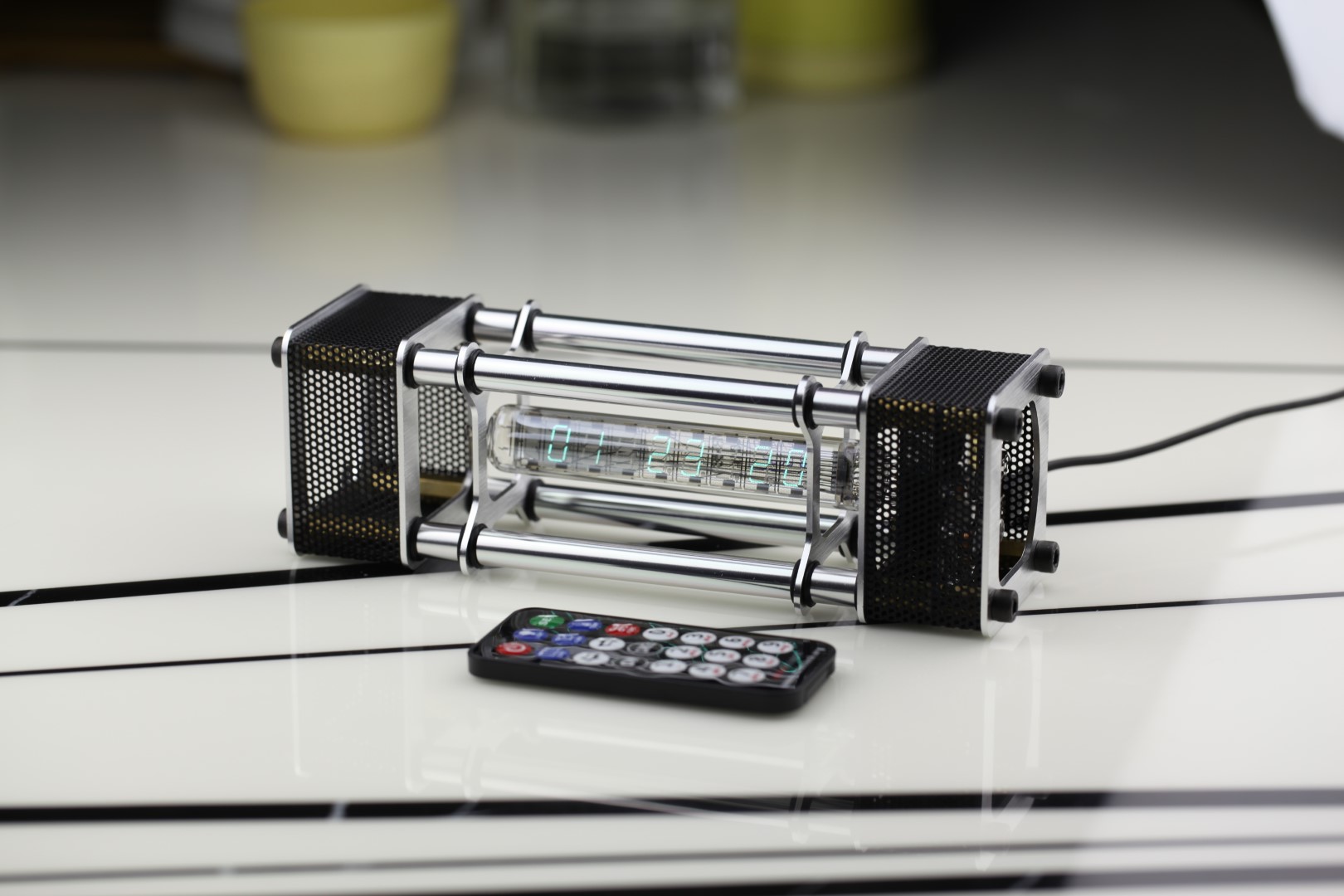 The tubes
We use only authentic NOS (New Old Stock) Russian IV-18 tubes, manufactured in the 1980s to 1990s and used by the military. The IV-18 tube features 8 display of 7-segment characters embedded in one tube. All individual characters have a decimal on the left side of each 7-segment.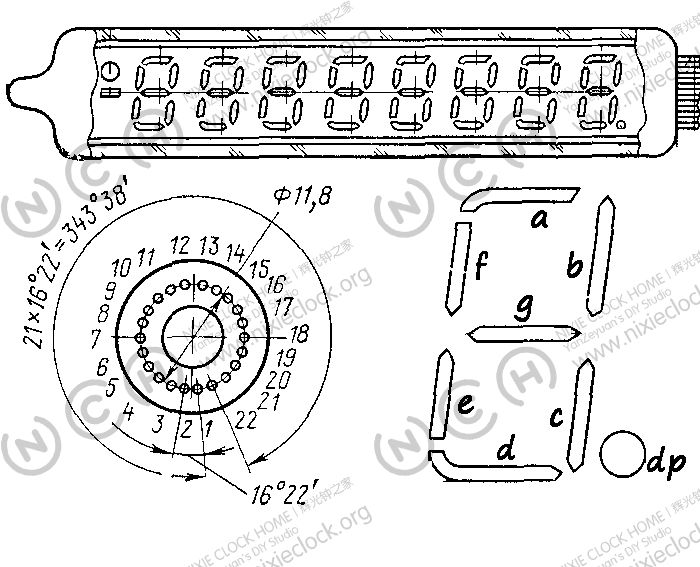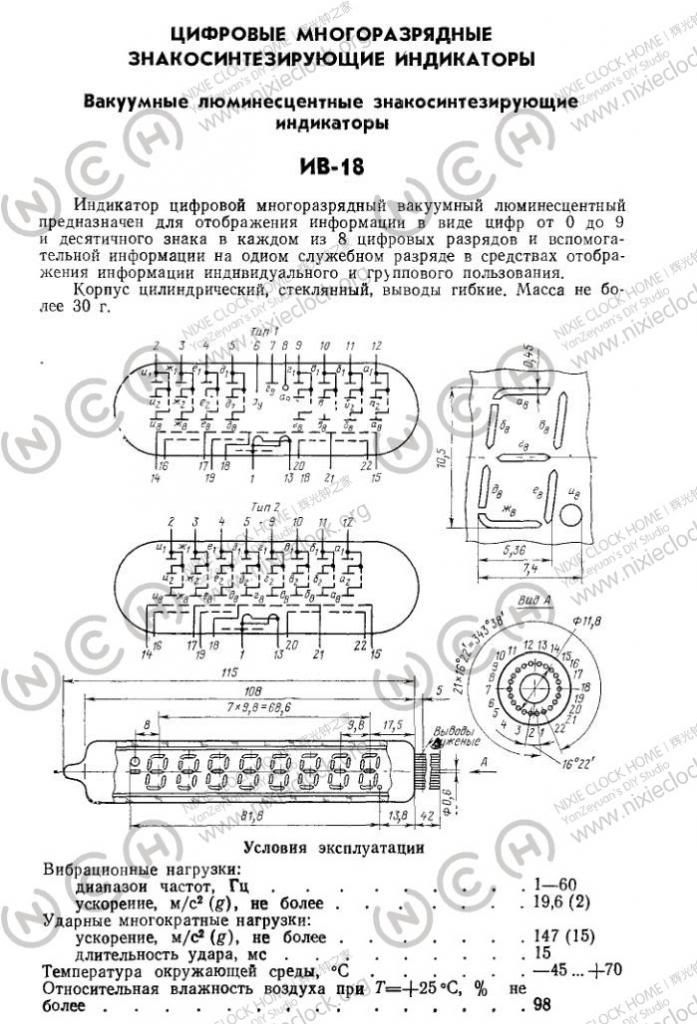 The casing
Permission: The overall design was inspired by a fellow creator Jason from the US, we have obtained his written permission for this design.
The Energy Pillar IV-18 VFD Nixie clock's supporting rods are made with aluminum alloy to keep the overall weight low yet maintaining high structural integrity. The aluminum alloy starts as a plate, it is then processed with CNC machining, oxidized and polished to give it a shiny finish.
We protect all metallic body components of the Energy Pillar IV-18 clock with a treatment of anti-oxidation coating to protect the surface against corrosion, making sure your clock will serve you for many years to come.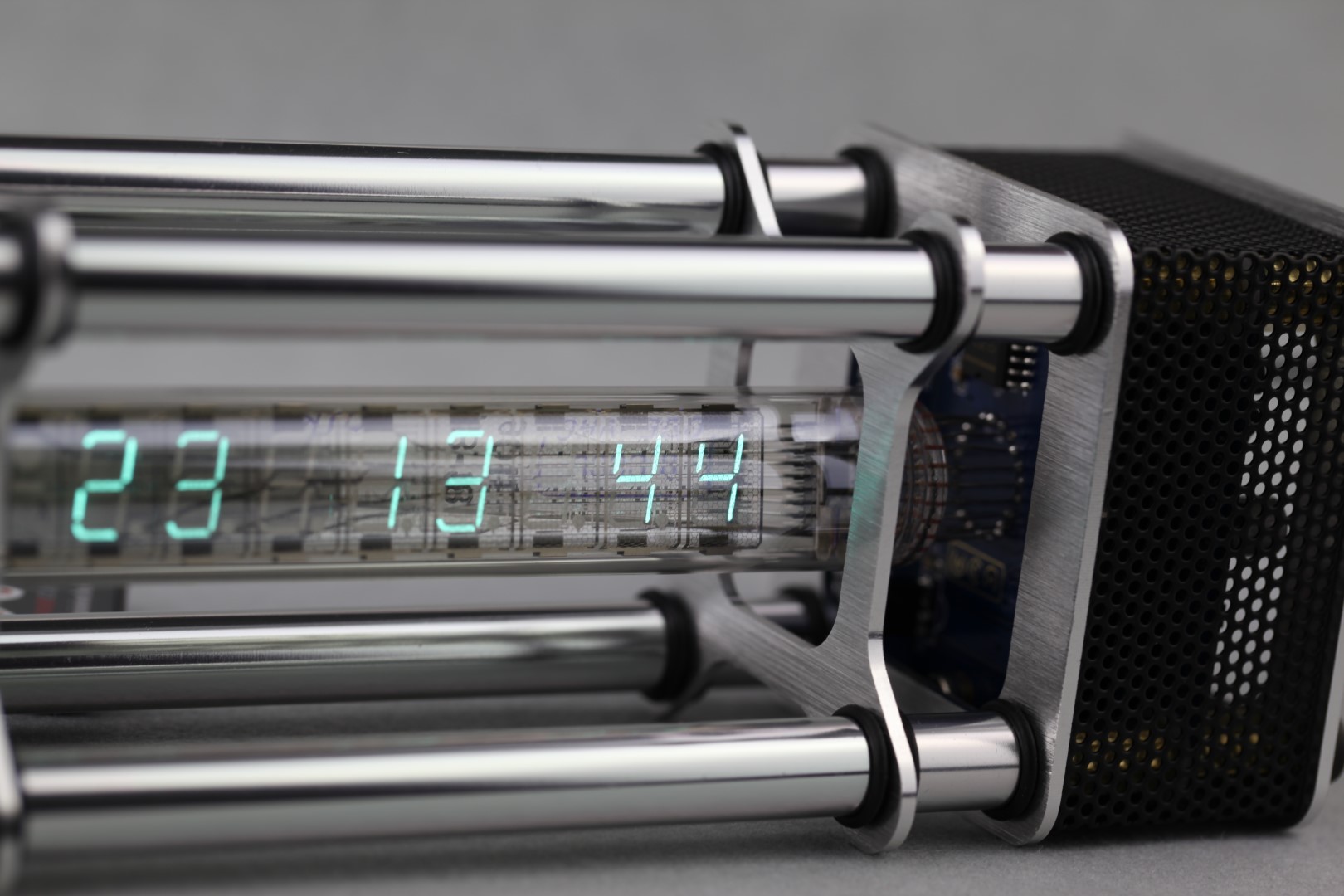 As the connections to the tube are on one side, all circuitry and the PCB is relatively concealed on one side of the Energy Pillar IV-18 clock. Encasing the circuitry is a sheet of CNC-processed 0.5mm sheet metal, punched to form a stencil frame, spot welded and painted with black paint for aesthetics.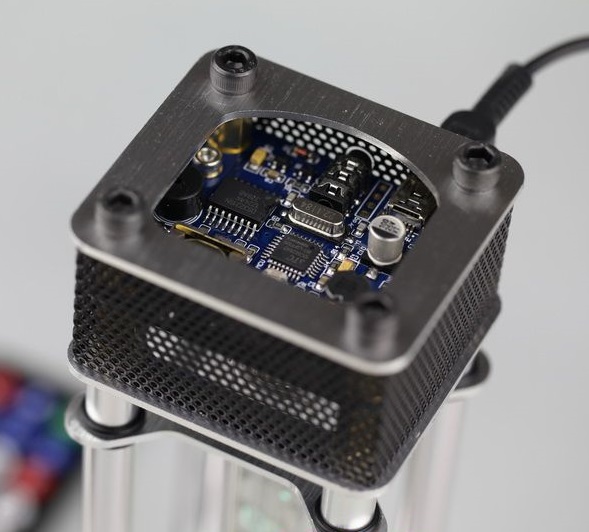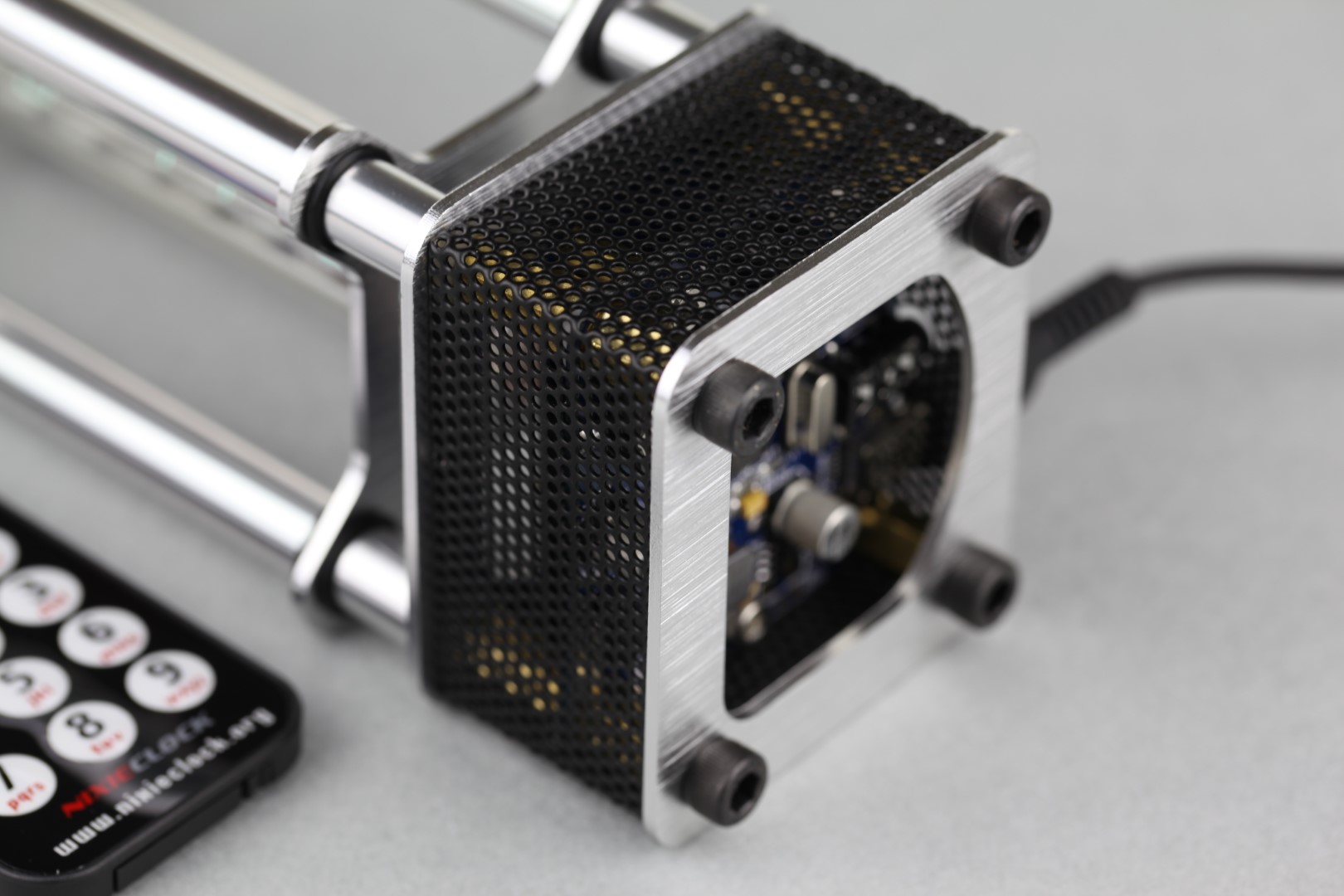 We have chose to use copper rods to protect the Energy Pillar's circuits instead of the external aluminum rods as shown below.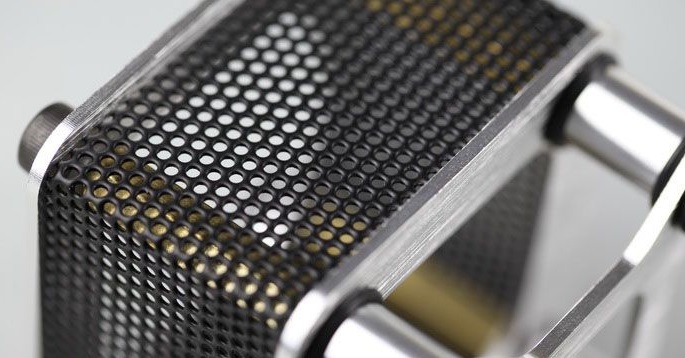 For DIY customers
If you're purchasing the DIY kit, you will be receiving the entire ensemble of parts as shown below,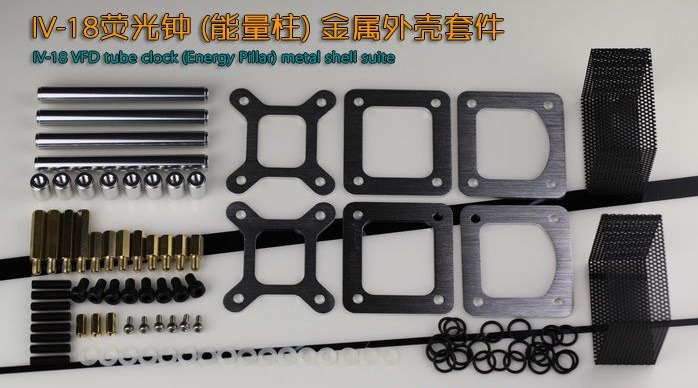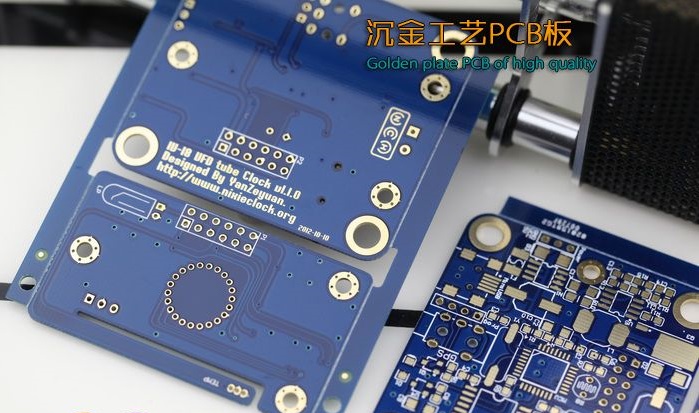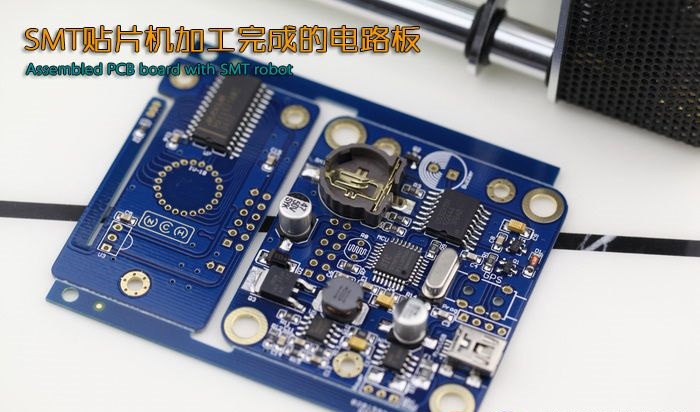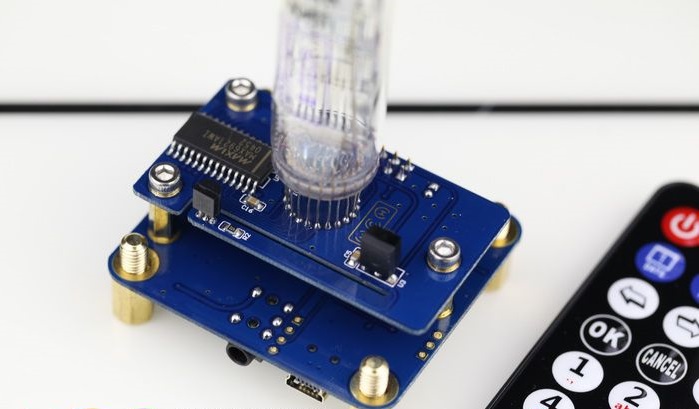 Energy Pillar IV-18 Features
1. Real Time Display

Display your time in 12 or 24 hour time displays in Hours, Minutes & Seconds. Comes with the option to turn ON/OFF leading zero.

2. Date display

Displays Date in Year, Month & Day format, also supports other display configurations such as YY-MM-DD/YY-DD-MM/DD-MM-YY/MM-DD-YY. Lunar calendar is supported as well and is auto-calibrated.

3. Temperature display

An internal DS18B20 temperature sensor provides accurate real time ambient temperature display. Also supports display in Celsius/Fahrenheit.

4. Automatic alternating display values

The clock supports settings to auto switch between time/date/temperature pairs at regular intervals

5. IR remote

Remote controller operation using the provided infrared remote control

6. Adjustable Brightness

Choose between fixed brightness from 8 different levels of brightness or leave it to the clock by selecting the auto-brightness function.

7. Alarm clock function

2 separate alarm clock settings to help you start your day

8. Countdown timer function

Countdown timer as a bonus feature, adjustable to the longest time of 23 hours 59 minutes and 59 seconds

9. GPS synchronization feature (GPS module is not provided)

Our GPS calibration features real-time synchronization. Once the ephemeris is found to have an error of more than 1 s with the clock time, the time and date of the current clock will be updated immediately & automatically.

Hence, ensuring that the clock time and satellite time margin of error is controlled within 1s. RS232 interface is used to support baud rate setting to 4800bps/ 9600bps/ 19200bps/ 38400bps.

10. Automatic Time keeping

We provide lithium battery to keep the RTC chip running for up to 3 years

11. UTC setting

We have provided the option to have your time calibrated based to locality based on GMT

12. Sound ON/OFF function

Button selection sounds can be turned ON/OFF

13. Automatic ON/OFF function

Clock can be set to turn OFF or ON at fixed times of the day or night. This helps to prolong the tube's lifespan by switching off when you are at work or when everyone is sleeping. The auto-off (sleep) function can be cancelled temporarily by pressing any button to 'wake' the clock up.

14. Auto digit rotation

Digits can be inverted to match whichever side is facing down.
Technical Specifications
Power input
Micro-USB
Voltage
DC 5V
Current
220mA Max
Tubes
IV-18 (ИВ-18) VFD tubes
RTC Chip
DS3231SN
GPS interface (embedded on PCB)
RS232
Dimension

 

Length x Breadth x Height –  200mm x 52mm x 64mm
Tube length – 115mm x 18mm
Base housing material
Aluminum Alloy, Copper & Sheet metal mesh
Operation temperature
0℃ to 60℃ (32℉ to 140 ℉)
Weight
350g
For Energy Pillar IV-18 DIY soldering kit, Each Set contains:
All required parts for the soldering of the circuit components to the circuit board
All required parts for the assembly of the body
1 x semi-finished PCB boards (all patch components already soldered)
1 x IV-18 Russian made VFD Nixie tube
USB 5V power adapter
Micro-USB power cable (1.2m long)
IR remote controller
For the Energy Pillar IV-18 assembled sets, Each Set contains:
Assembled Energy Pillar Nixie Tube Clock c/w with IV-18 VFD tube
USB 5V power adapter
Micro-USB power cable
IR remote controller
Download Instruction Manual after your purchase in the "order confirmation" page or simply log into your account and download from "Downloads" at your convenience.
Discover our other Nixie Creations here. Contact us here if you have any questions regarding our Energy Pillar IV-18 VFD Nixie Clock.