Envoy 4-digit IN-12 Nixie Tube Clock
What is it?
The Envoy IN-12 Nixie Tube Clock is our improvement on the Messenger IN-12 Nixie Clock.
Envoy IN-12 Nixie Clock is a feature-rich clock with automatic functions such as night mode feature, timer on/off function & automatic brightness. Our IN-12 clock is the most affordable series of feature-rich clocks the market, created specially for owners who crave for a premium clock at a lower price.
The tubes
We only use 100% authentic unused 1990s USSR-made IN-12B Nixie tubes for our clock. Tubes come with limited warranty and are certified new-old stock.

Envoy IN-12 enclosure
Envoy IN-12 Nixie Clock is made from premium Rosewood and Black Walnut for a quality feel and sturdy construct. Smooth varnish finishing, sand down to preserve the natural grains and colors of the wood.
All clocks are made from a single piece of wood with no joints, handcrafted to perfection – a premium clock deserves an even higher quality finish. Envoy IN-12 Nixie clock 4-digit comes with rosewood and black walnut variant.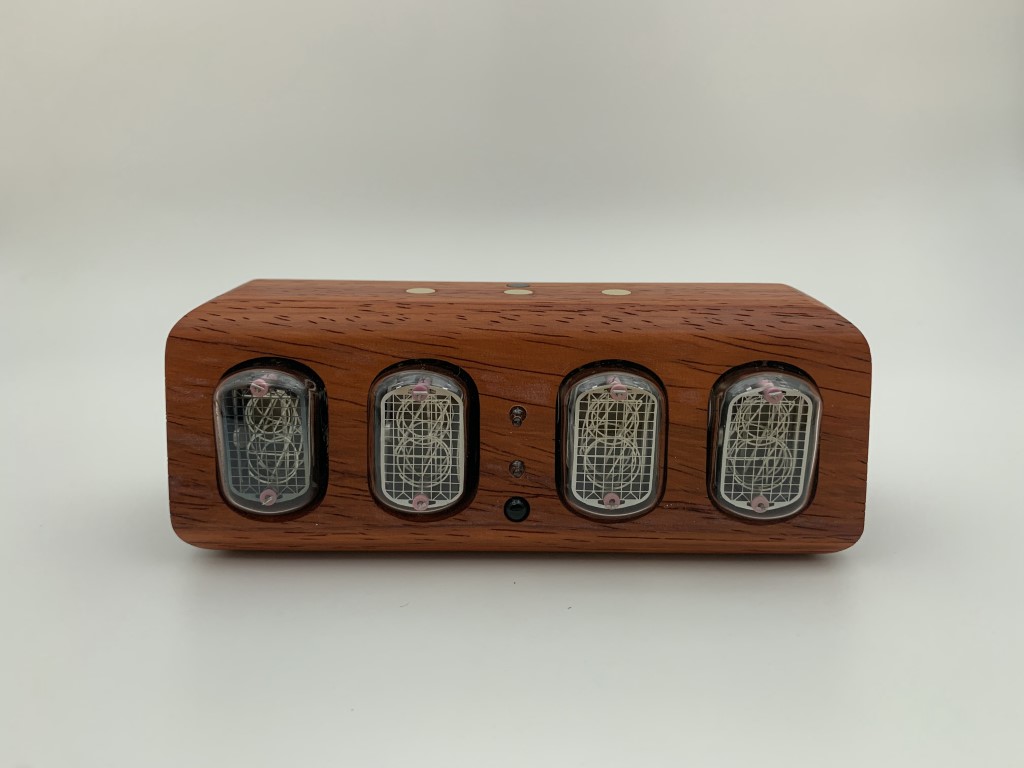 Envoy IN-12 4-digit Tube Replacement
We use standard IN-12 tube sockets to connect the tubes with its original pins provided, this enables you to replace your tubes or use any spare tubes you have at home on the Nixie clock. Simply plug in the Nixie tubes and you're good to go.
The image below is for illustration purposes only and does not reflect the real pin layout for the Envoy IN-12 Nixie Clock.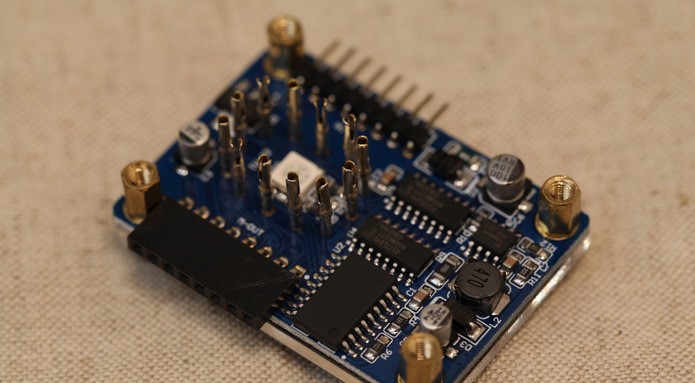 Envoy IN-12 Operation
The Envoy IN-12 4-digit Nixie Clock operates differently from your traditional button-adjusted nixie clocks, our clock utilizes capacitive buttons which are touch sensitive for settings and we have provided a secondary control with an Infra-Red remote control.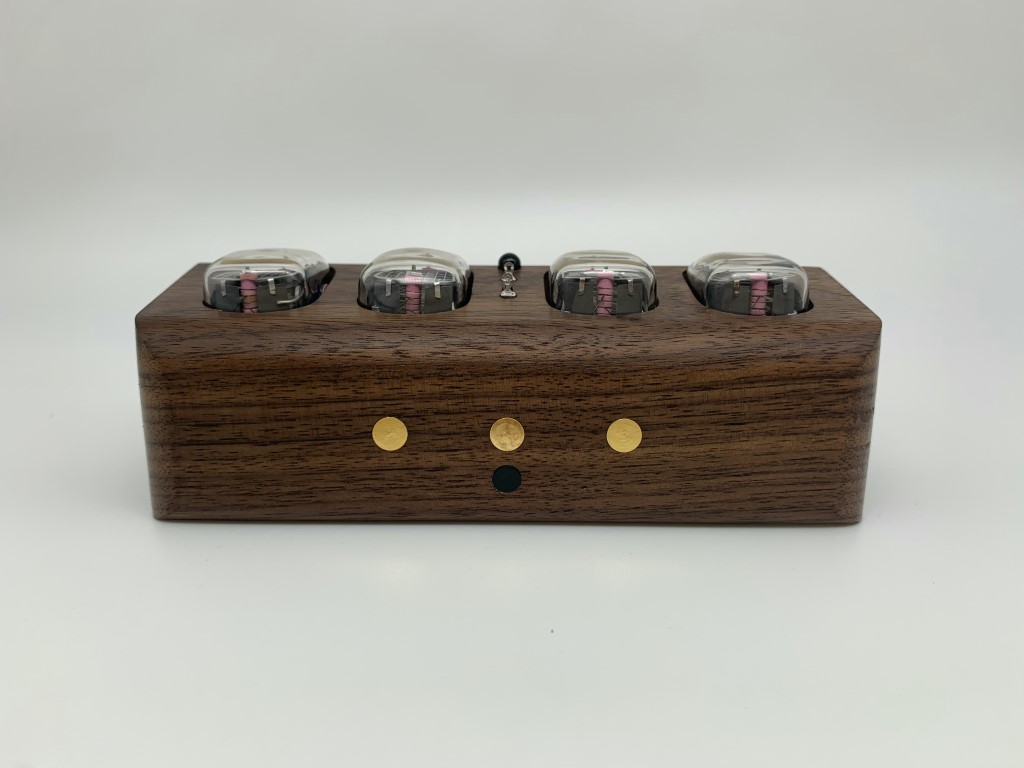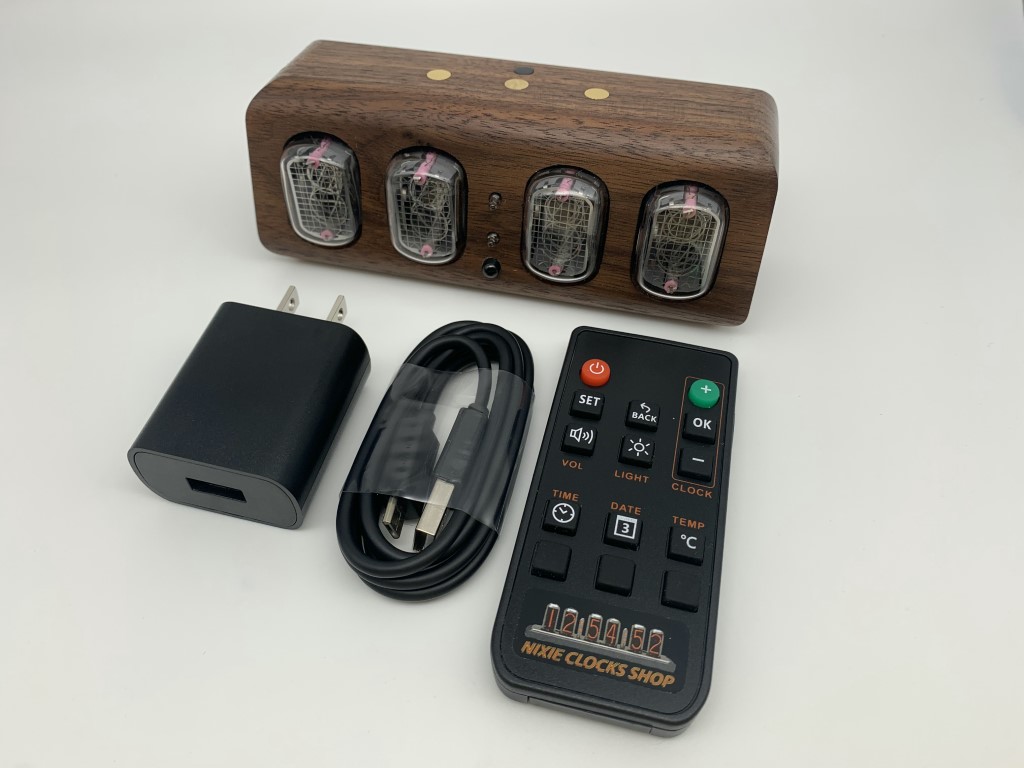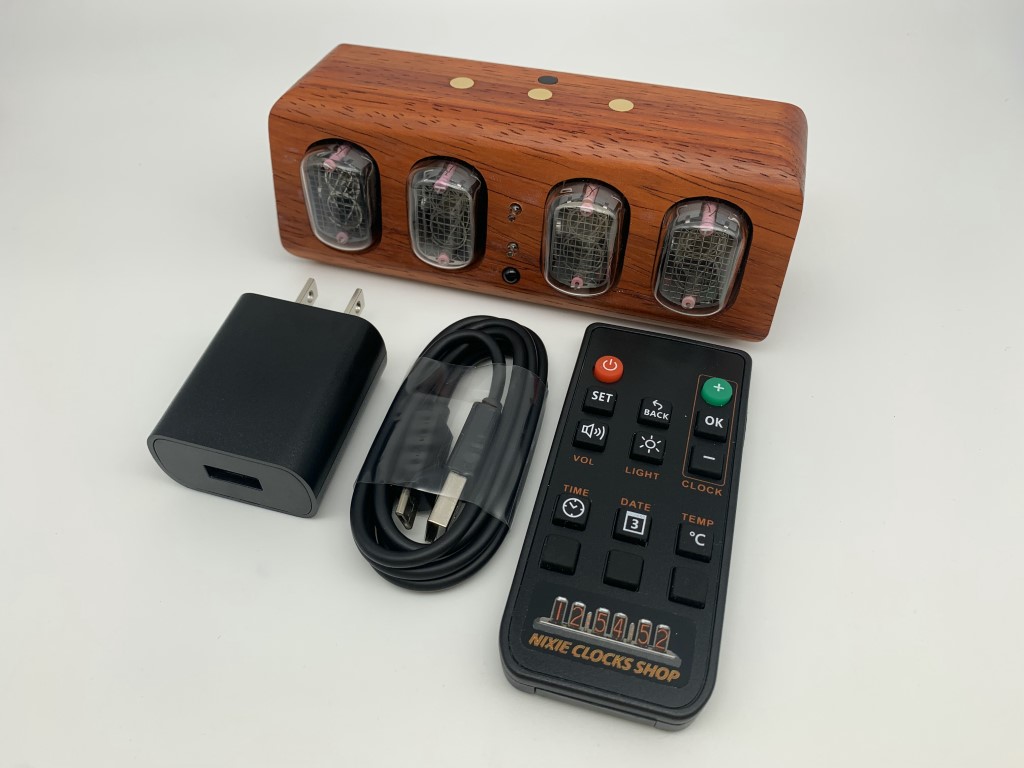 The Envoy IN-12 4-digit Nixie Tube Clock can be manually adjusted using the 3 capacitive buttons on the clock or using the provided infrared remote control. Time is calculated by the built-in RX8025 crystal unit with a ±5×10-6 accuracy.
We have also provided a photo-resistor sensor (LDR) at the back of the clock to automatically track ambient brightness when the night mode is on.
All of our clocks come with adjustable Cathode Poisoning Prevention (CPP) function.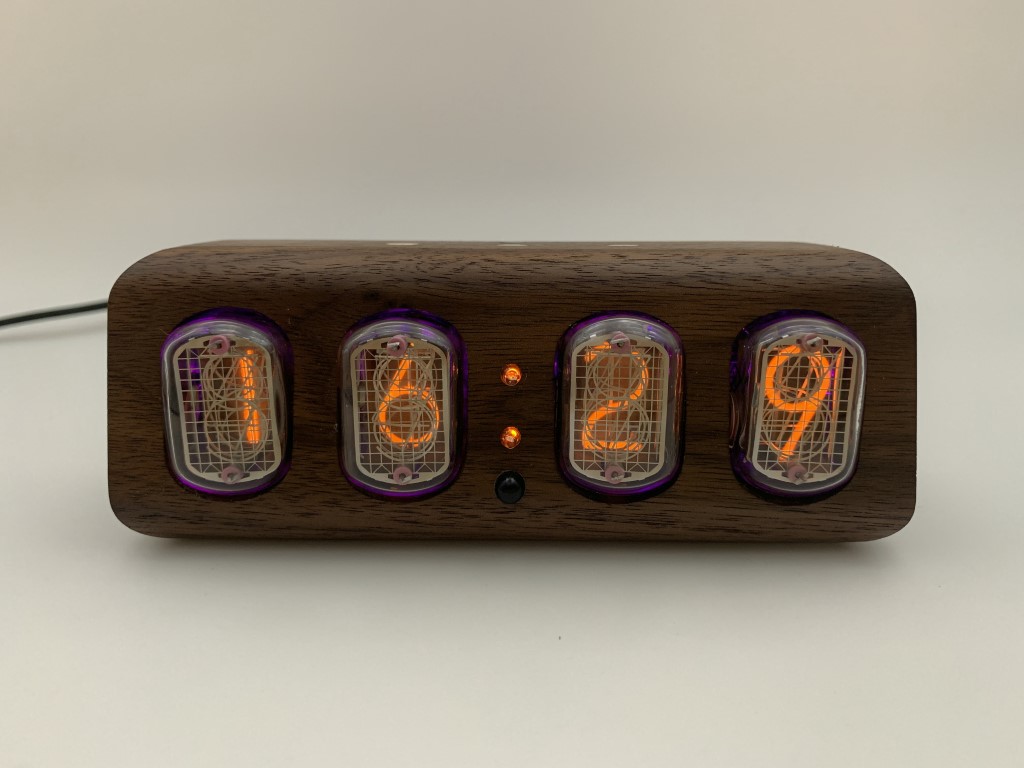 Envoy IN-12 4-digit Features
| | |
| --- | --- |
| 1. Time display | Display hour, minutes and seconds (12 or 24 format). |
| 2. Date display | Display year, month and day (MM-DD-Day of the week e.g. Thursday format). |
| 3. Alarm | Two alarm clocks, can be activated separately. |
| 4. Day of week display | Display day of week. |
| 5. Phonetic Chip | Announces settings and time |
| 6. Switch On/Off automatically | Timer operated auto On/Off to increase tube lifespan. |
| 7. Night light feature | Activates photo-resistor sensor, clock enters silent mode when ambient light is low |
| 8. Transition effects | 4 transition effects for the digits available |
| 9. Background lighting | 8 colors selection, 17 settings available |
| 10. High accuracy | RX8025 high precision crystal unit with a ±5×10-6 accuracy |
| 11. IR remote control | Infrared remote controller operation. |
| 12. Hourly Announcement | Hourly announcement of time |
| 13. Alarm Chime setting | 6 different chimes available |
| 14. Power off backup | Built-in backup battery will maintain clock accuracy, all settings are saved without power |
| 15. Language | Available in English and Mandarin |
Envoy IN-12 Technical Specifications
Nixie tube
IN-12B (ИH-12Б Made in USSR)
Voltage of DC input
DC 5V (USB/micro-USB)
Operation current
Max 800mA
Dimension
Base 130mm (L) x 50mm (W) x 50mm (H)
including the protrusion of the tubes
Material of housing
Rosewood/ Black Walnut and acrylic back plate
Operating temperature
0℃ to 60℃ (32℉ to 140 ℉)
Weight
600g with packaging
Each Envoy IN-12 4-digit set Contains
A fully assembled clock, ready to use out of box.
1 x Infrared remote controller.
USB 5V power adapter (world wide use voltage).
Micro-USB A power cable
Download Instruction Manual after your purchase in the "order confirmation" page or simply log into your account and download from "Downloads" at your convenience.
Check out our other clocks here. Contact us here if you have any questions regarding the Envoy IN-12 Nixie Tube Clock.